6 Easy Tips for Decorating Your Garden
Many of you may agree that our garden serves as an extension of our home. It helps you relax and have some space for downtime after a long hard day at work or even enjoy some quality time with your family over the weekend. While having a garden is lovely, enhancing it with some beautiful decorations will allow you to appreciate it even more.

In this guide from Gardening Services London , we go over a handful of our favourite ideas.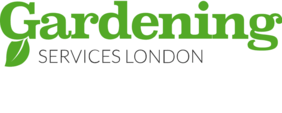 With so much information online, it's easy to get overwhelmed and delay your outdoor garden decor project. We wanted to make things much simpler for DIY Gardeners out there, so we've compiled six easy tips for decorating your garden. These are actionable garden outdoor decoration tips you can undoubtedly apply today that will completely transform your landscape from good to great!
Add some cosy garden furniture
Furniture is one of the most overlooked parts of every garden. Sure, you want beautiful scenery but having a designated spot to admire your surroundings is also necessary.
Aside from its added functionality, you can also add some flair to your garden by choosing pieces of furniture that intentionally compliment your theme. It brings comfort and elegance you can't simply find in any other garden decoration.
Adding furniture for outdoor use also allows you to host intimate gatherings with your friends and/or family right outside your home!
Step up your garden lighting game
You'll have to incorporate some outdoor landscape lighting to achieve an outstanding garden. It's one of the easiest ways to enhance your garden's visual appearance, especially at night.
Every beautiful garden deserves to be seen, and this is precisely what outdoor lightings do. It lets you illuminate spots you want to highlight, such as plants, trees, sculptures, walkways, stairs, and more.
Incorporate water features
Incorporating beautiful water features is a must if you really want to take your garden decor to the next level. Aside from greatly enhancing house and garden 's visual appearance, it also elevates the ambience of your outdoor space, making it a soothing and relaxing place to be.
Water features such as ponds and/or fountains convey texture to your garden and sweeten the whole scenery. One thing that water features provide like no other is its relaxing ambience from the gentle sound of running water. This, along with its lovely appearance, makes it an excellent decoration for every garden.
Create a lovely garden pathway
Decorating a garden is not about doing everything but more like doing the essential things as beautifully as possible. Garden pathways are often overlooked when it comes to garden decoration, but it actually raises many opportunities for you to decorate.
By adding stepping stones, curves, creative materials, and some lighting, you'll be able to elevate a standard pathway to a much more elegant one that your visitors will greatly appreciate as they navigate along your garden.
Hanging plants for added layering
Adding layers to your garden is more like a gardening strategy but also gives a lot of decoration opportunities. Consider incorporating hanging plants or creating a walled garden to upgrade aspects of your garden and boost visual appeal.
A beautiful garden is often seen as a whole more than as individual parts. You'll be surprised how a simple hanging flower basket can increase the entirety of your outdoor space through added layering.
Accentuate your garden with sculptures
If you want to add some depth and personality to your garden and make it truly your own, adding some art through statues or sculptures is an excellent idea. Art pieces can both be a focal point or a complimentary piece to your garden, depending on your preference. Either way, you have the freedom to choose which suits your garden the most.
Aside from adding personality, sculptures and any kind of artwork you have lets you showcase your interests and hobbies while boosting the visual appearance of your garden. It is also an excellent strategy for filling in empty spots and patches.
Final Thoughts
Garden outdoor decorations are more than just about elevating visual appearance, but it also enhances the ambience for a much more lovely experience. Aside from the fulfilment of turning your dream garden into a reality, a beautiful garden is also excellent for alleviating stress and increasing wellness.
We hope these few simple yet actionable garden decor ideas will inspire you to begin your own project and start decorating your garden today!
Learn more about the Gardening Services London Company and contact us today.